A main goal of the Madison Republican Committee is to ensure that every member of our community can exercise their right to have a voice in the future of Madison.
Register to Vote
If you are not currently registered to vote, we strongly encourage you to do so! Click here to learn how to register.
Madison Voting Districts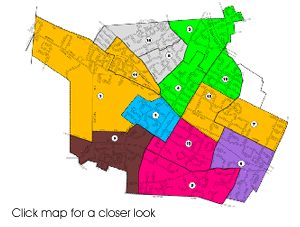 Madison is divided into 14 voting districts – each represented by one female and one male member. The following table lists our members, by district. If you see a blank cell, we are actively seeking a representative for that district, and would love for you to join our team.
To find out your voting district, please visit the State of New Jersey polling place search page, or refer to the chart.